I don't know about you, but I absolutely love reading books that either take place in other countries or travel to other countries. I thought I'd share some of my favorite books that take place in another part of the world and really suggest you check out! I know most of these are popular books and I apologize in advance.
---
The Last Leaves Falling by Sarah Benwell takes place in Japan. It's about a boy who is diagnoised with ALS and he journey in life dealing with it. Along the journey, he meets some really amazing friends.
And these are they. My final moments. They say a warrior must always be mindful of death, but I never imagined that it would find me like this . . . (read the rest of synopsis here)
---
The Tiger's Curse by Colleen Houck takes place in the states; however, eventually the story moves to India. A girl is destined to solve the curse that cursed two brothers into tigers. There's also a lot of mythology in these books that I loveeeee.
Passion. Fate. Loyalty.
Would you risk it all to change your destiny?.. (read the rest of synopsis here)
---
Forbidden by Tabitha Suzuma is by far one of my favorite novels in the world. It takes place in United Kingdom. It's about a brother and sister that fall in love, but the story is so much more than that. The whole family in falling apart. It's such a raw and beautifully written book.
As the light begins to intensify, so does my misery, and I wonder how it is possible to hurt so much when nothing is wrong….(read the rest of synopsis here)
---
Between Shades of Gray by Ruta Sepetys is a beautiful and heart wrenching novel about a girl who gets swept from her home by Soviet officers and sent to work in Siberia in 1941. Around the time of Hilter. This book crushed my soul.
We'd been trying to touch the sky from the bottom of the ocean…(read the rest of synopsis here)
---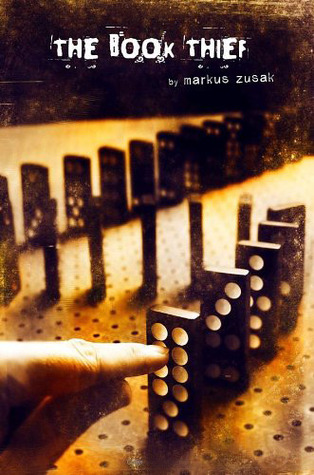 The Book Thief by Markus Zusak takes place in Germany during the time Hitler was trying to whip out Jews. A Germany family decides to hide a Jew because they believe it's the right thing to do.
His soul sat up. It met me. Those kinds of souls always do – the best ones. The ones who rise up and say "I know who you are and I am ready. Not that I want to go, of course, but I will come." Those souls are always light because more of them have been put out. More of them have already found their way to other places… (read the rest of synopsis here)
---
Cinder by Marissa Meyer takes place in many places: China, France, Africa. Although you don't learn too much about the culture, it was still fun to read. The whole series is a re-telling of famous fairy tales: Cinderella, Red Riding Hood, Rapunzel, and Snow White. I know it's a popular series, but I thought I'd include it because I absolutely loved it.
Even in the Future the Story Begins with Once Upon a Time… (read the rest of synopsis here)
---
Has anyone else read any of these books? What did you think? Do you have any favorite books that aren't listed above that travel to places outside of the United States?