This was formerly hosted by MizB @ Should be Reading and now by Sam @Taking on a World of Words! To play along, just answer these questions:
What are you currently reading?
What did you recently finish reading?
What do you think you'll read next?
---
Curre
ntly Reading:
Synopsis:
Zara White suspects there's a freaky guy semi-stalking her. She's also obsessed with phobias. And it's true, she hasn't exactly been herself since her stepfather died. But exiling her to shivery Maine to live with her grandmother? That seems a bit extreme. The move is supposed to help her stay sane…but Zara's pretty sure her mom just can't deal with her right now.
She couldn't be more wrong. Turns out the semi-stalker is not a figment of Zara's overactive imagination. In fact, he's still following her, leaving behind an eerie trail of gold dust. There's something not right – not human – in this sleepy Maine town, and all signs point to Zara.
In this creepy, compelling breakout novel, Carrie Jones delivers romance, suspense, and a creature you never thought you'd have to fear.
I read this series back in 2o12 and remembered loving it. I read books 1-3 but completely forget there was a 4th book coming out. I recently purchased the 4th book so I decided to reread the series and finish it. It's a fantastic book about pixies. Plus the characters are hilarious!
---
Synopsis:
Mackie Doyle is not one of us. Though he lives in the small town of Gentry, he comes from a world of tunnels and black murky water, a world of living dead girls ruled by a little tattooed princess. He is a Replacement, left in the crib of a
human baby sixteen years ago. Now, because of fatal allergies to iron, blood, and consecrated ground, Mackie is fighting to survive in the human world.
Mackie would give anything to live among us, to practice on his bass or spend time with his crush, Tate. But when Tate's baby sister goes missing, Mackie is drawn irrevocably into the underworld of Gentry, known as Mayhem. He must face the dark creatures of the Slag Heaps and find his rightful place, in our world, or theirs.
I sadly was not a fan of this book. I had a lot of problems with it. I'll be posting a review in a few days. I felt like the synopsis completely ruined the whole book. Everyone that happens in the synopsis didn't happen until the very end of the book. *heavy sigh*
---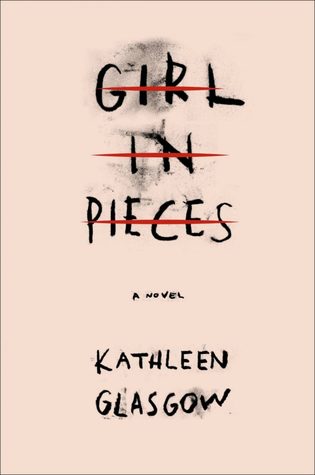 Reading Next:
Charlotte Davis is in pieces. At seventeen she's already lost more than most people lose in a lifetime. But she's learned how to forget. The broken glass washes away the sorrow until there is nothing but calm. You don't have to think about your father and the river. Your best friend, who is gone forever. Or your mother, who has nothing left to give you.
Every new scar hardens Charlie's heart just a little more, yet it still hurts so much. It hurts enough to not care anymore, which is sometimes what has to happen before you can find your way back from the edge.
A deeply moving portrait of a teenage girl on the verge of losing herself and the journey she must take to survive in her own skin, Kathleen Glasgow's debut is heartbreakingly real and unflinchingly honest. It's a story you won't be able to look away from.
To be completely honest, I'll probably read the second book to Need first then possibly the 4th book in the Lorien Legacies, but I'm planning on reading this for my November TBR. So it counts, right? I'm craving some heavy topic books because I've been into a lot of fantasy lately.