There's not a lot here because I usually don't stalk releases. But I'm really excited for these books 😀
---
Coming January 31st: By Your Side by Kasie West. I loved Kasie West's novel, The Distance Between Us. I'm dying to get my hands on this. Her writing is amazing and she's a fantastic contemporary author! Highly recommend her if you haven't read a book by her yet.
---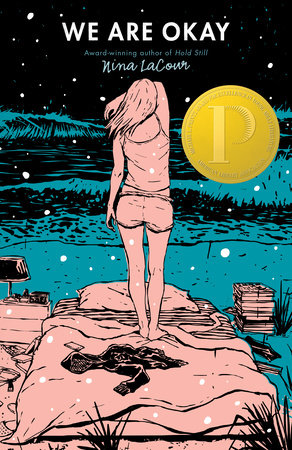 Coming February 14th: We Are Okay by Nina LaCour. I didn't like Everything Leads To You by Nina, but I really do think this book sounds fantastic. Plus this cover is gorgeous.
---
Coming July 11th: The Art of Starving by San. J. Miller. This book is about a boy, a boy, with an eating disorder. This book sounds amazing and this cover is gorgeous and yet simple.
---
Coming May 2nd: A Court of Wings and Ruin by Sarah J. Maas. Super excited for this book. It sadly doesn't have a cover yet but I'm beyond excited to see what happens in the world of Feyre and Rhys and Tamlin and everyone. This series is fantasticccccccccc.