I was tagged by the lovely Melanie from Mel to the Any. Thanks Melanie! I really appreciate it ❤ Go follow her. She's lovely :3
1. Which book, most recently, did you not finish?
Mmmm, the more recent book I didn't finish was Harry Potter and the Chamber of Secrets but that's because it was a reread, and I wasn't in the mood to read it. My most recent DNF (did not finish) was several months ago and that was Tess on the Road. I tried to enjoy it but I just couldn't. I guess I'm not a huge fan of Rachel Hartman's writing style.
2. Which book is your guilty pleasure?
I feel like Twilight was a huge book almost 10 years ago and so many people loved it. Now it seems like it's one of the more hated books around. I, however, still really enjoy it. I have  a soft spot for it because it's what kick started my love for reading ❤
3. Which book do you love to hate?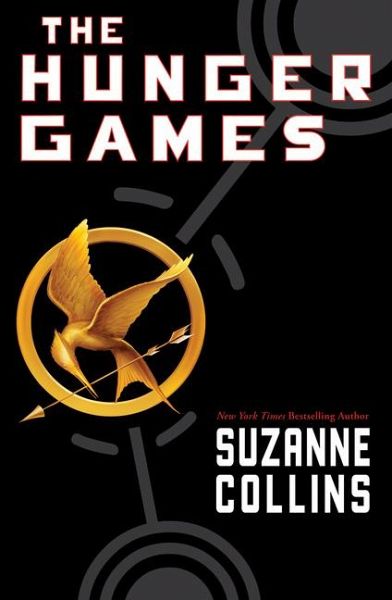 I think I have to say The Hunger Games. I wasn't a huge fan of this book at all. I couldn't get into the 3rd book whatsoever. I tried and tried and tried but I couldn't do it. I think I love to hate this book just because so many people love it and I'm just like "why though?"
4. Which book would you like to throw into the sea?
I was beyond excited for this book before it came out but what it did, I was so disappointed. I thought the characters were bland. I didn't like the world. I didn't like the writing. Honest, I'm kind of surprised I even finished this book. I don't even remember much about it but I remember really disliking it.
5. Which book have you read the most?
Harry Potter, always. My all time favorite story and characters and world ❤
6. Which book would you hate to receive as a present?
Frankenstein. I don't know what it is about it because it's been so long but I remember really disliking this book. I thought it was really boring and the beginning of the story felt kind of pointless.
7. Which book could you not live without?
I absolutely love The D.U.F.F. It's one of my favorite books. I think it's fun and sexy. Wesley Rush is my #1 book boyfriend. I don't know why because he's a huge ass but I love him regardless. I love all the characters in the book. UGH. My heart.
8. Which book made you the angriest?
This book only made me angry because of the fact that it takes place when Hitler was around. It made me so angry to see how people suffered. It's disgusting, really. I just… I don't understand how a human can be so mean and violent and deadly.
9. Which book made you cry the most?
I can't tell you why this book made me cry because #spoileralert. But I will say this is one of my all-time favorite stories. It ripped my heart wide open and left me bleeding. I loved every single minute of it. It was brilliant.
10. Which book cover do you hate the most?
I think this is one of my LEAST favorite book covers of all time. I just… WHY DOES IT NEED TO HAVE A WEIRD GUY ON IT WITH A CITY AND SHINY COLORS!? I like the new updated covers to this series 10x better!
---
I'm bad at tagging people so I tag all of you ❤ Happy Reading, lovelies!