Hello!
Are you ever really excited about a book you bought, go to goodreads to add it to a shelf or link it to your blog, only to find out it has a 3.5 reading or less? What about when you read a synopsis about a book, go to goodreads to add it to your TBR, and see the poor ratings? This happens to me far too many times. I know everybody has a different opinion, but I can't help but feel deflated.
There are times I read this AMAZING synopsis then discover the poor reviews on goodreads and become reluctant to add it to my TBR. Or the book I bought and was so excited for sits on my shelf untouched, collecting dust. Much like judging a book based on the cover, I find myself judging a book by its goodreads ratings.
I know this isn't fair. There are many books I have read that I absolutely LOVED that have a 3.5 rating (the spectacular now has a 3.52, I gave it a 5 star). There are also many books I felt meh about it that have over 4 stars (the hunger games has a 4.33, I gave it 3 stars). I find myself being put off by the negative reviews because I start thinking "well if so many others dislike it, I'm going to dislike it too".
Then I start to feel bad. Just because a book has a lot of negative reviews doesn't mean I'll dislike it, too. I haven't gotten myself to ignore the ratings, but I am trying to read books before checking on goodreads.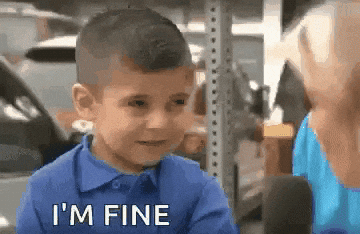 I'm tired of being beyond excited to read a book just to neglect it because of what OTHERS thought of it. I know it's human nature. We don't want to waste our time reading something that might not be good much like people rely on reviews before going to a store or a hair salon or a restaurant.
I guess overall what I'm trying to say is I get mad at myself for letting a goodreads rating effect my desire to read a story I'm beyond excited about. I'm sure I've missed out on way too books because of this. 😦
---
Do the goodreads ratings effect whether you read a book or not? Please let me know I'm
not alone D: